15 HUGOT LINES FROM A SECOND CHANCE THAT WILL TOTALLY BREAK YOUR TEAR BAG
The much anticipated sequel of the box office hit One More Chance, A Second Chance finally opened yesterday in over 200 cinemas nationwide and we couldn't help but hop inside the hype and watch it even if it takes us long cues and minutes of waiting.
Fronted with Bea Alonzo and John Lloyd Cruz, the movie didn't fail its millions of spectators who rushed and flocked the cinemas just to watch the continuation of Basha and Popoy's love story. For the record, A second Chance already garnered a total of 43.3 Million during the first day of release.
As expected, memorable lines were thrown and many hearts were melted in most of the scenes and we couldn't help but list down our top 15 hugot lines that will totally jerk your eyes into tears.
This is in no particular order so as not to spoil the movie. Check out our list below!
Pretending you yawned when you heard this line and slightly rubbing your eyes.


"Kahit ang hirap-hirap mo nang mahalin, mamahalin kita kahit nasasaktan ako…kasi nangako ako.

Once again, you rubbed your eyes 'cos you really can't help but shed tears.
"I promised to love you even when it hurts. I love you more when it hurts."
For the second time you  used the "yawn" excuse and made the "wipe".
"Our marriage is everything we never hoped for. Masaya siya. Minsan, malungkot. Minsan, masakit. Minsan, ang pangit. Pero…'yon siya. That's marriage."
Sobbing, and now  you need a moment to feel.
"I lost him. I lost the man you married, and I'm so sorry. This is me at my worst. 
You heard your seat mate sobbing, some were blowing their noses. That's usual, dear! You'll soon join the club!
Kaya mo pa ba akong mahalin? Can you honestly love a failure?"
…and you finally joined the crowd. Told you!
"It's brave to ask 'what if,' but I think it's braver to embrace 'what is.' You and only you are my 'what is.'"
You heard Popoy threw this line, then Basha answered, and you then again found yourself wiping your tears.
"Why do you make it so hard for me to see the best in you?"
Giving in, you joined the blowing-noses-group, when you heard Popoy said this line.
"Kung pwede ko lang kunin lahat ng sakit na nararamdaman mo, kukunin ko lahat."
Then your heart melted. You were extremely affected and couldn't resist the urge to cry. Why???
"You want me to trust you, but you don't even trust me."
And again…
"You made me feel like Im your biggest mistake"
again…
"Sana di mo nalang ako binalikan"
And the response!
"Sana nga! Dapat di na tayo nagbalikan"
Then when Basha said this line you were so affected that it made you burst into tears. YET,AGAIN! C'mon trust issues line!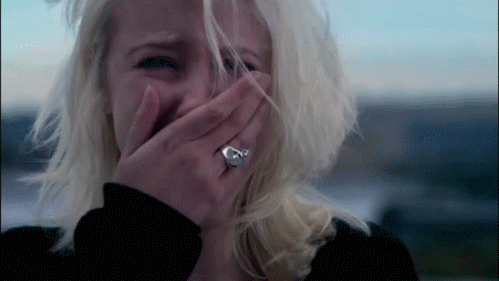 "Kasi ang nagmamahal, Naniniwala. Nagtitiwala!
Heart skipped a beat and you want your heart to stop breaking!
"Your love story is what you make it"
And Finally!!! K, THANKS, BYE!
"Our marriage is everything we never hoped for. Masaya siya, minsan malungkot, minsan masakit, minsan ang pangit. Pero yun siya. That's marriage."
Latest posts by Ed Lorenzo
(see all)