HERE'S WHY YOU SHOULD OR SHOULDN'T WATCH TOO HOT TO HANDLE
3 years ago in ENTERTAINMENT
Netflix just released its latest reality series entitled Too Hot to handle, and it already got some mixe of good, ugly, and bad reviews. Here's a balanced piece- or so it seems- that'll make you want to binge-watch on this new eight-part series on Netflix without causing too much trouble. After all, Metro Manila and other parts of the Philippines are still under the Extended Enhanced community Quarantine, right? Might as well watch something dumb and funny with a twist.
Too Hot to Handle's premise is very simple which revolves around self-control and discipline. But how are you going to do that if you throw a group of notorious sexed-up serial swipers on an island? Need not to mention, make them ladies wear bikinis to show off their curves and underboobs and make those hunks walk down the villa flaunting their washboard abs and love handles. Here's a twist though, there's only one simple rule to follow throughout the show and that is NO-SEX-ALLOWED. Yes, all the joiners are not allowed to bone, kiss, do heavy petting, and even masturbation for a month.
While all the participants' libido rises and sexual tensions heightened Lana, an A.I. in a cone shape gizmo watches to make sure that all the participants do not sneak salacious acts.  Any breach and rule violations will entail a cost and deducted to the jackpot basket worth $100,000 to be given away at the end of the show.
Will libido win over money? It is for you to find out. Check out some of the reasons why you should or shouldn't watch this reality series.
If this is your cuppa tea, then sip!
THE NARRATION IS SHADY AF, FUNNY AS HELL AND FULL OF SARCASM
If there is one thing that'll liven up the whole series, it was the shady AF narration of Desiree Burch. The 41-year-old, former dominatrix and a comedian, was the voice that brought the show to life with her savage jokes throughout each episode.
This approach was not too different from what The Circle did, but Desiree takes the narrative as if you have your trusty best friend watching the series with you. A far more different approach from your xoxo girl of Gossip girl narration.
In an interview with Oprah Magazine, producer Louise Peet explained that she wanted viewers to see the series as a Romantic Comedy show more than a dating game. Hence they've decided to tap Burch to narrate the series.
THEY'VE GOT BEAUTIFUL GIRLS AS FRONT RUNNERS and GORGEOUS FILLERS ON THE SIDE
We cannot deny the fact that this reality series has got some pretty peaches to pick, but these three stood out the most (too bad for the other fillers).
They've got the beautiful but dumb brunette and model from Essex, England Chloe Veich. She is a 21-year old model who won Top Model U.K. She is the funniest lass in the group. She's got the body, face, and humor, but admittedly not too much of the brains.  Oh and on top of that, she doesn't know how to spell C.O.N.D.O.M. Uhm, #smh!
Of course, we have the Kim Kardashian look alike and sexy bombshell, Francesca Farago from British Columbia, Canada. Aside from her perky bosom, which sparked some news that aside from those she also got some facial surgery to prettify herself, she's got a cunning attitude that you'll love.
Of course, we love some women of color, Rhonda Paul from Georgia is a model based in Atlanta who owns a jewelry store called PureLuxx, and a proud sexy and single mom which later on revealed on the show.
All the other girls, though equally hot and pretty, were just sprinkles. Like Nicole O'Brien from Ireland, the You-are-all-Idiot, sassy lady Haley Cureton from Florida who got forced evicted cos of her attitude, and latecomers who failed to rock the boat Madison Wyborny and Lydia Clyma.
THEY'VE GOT THROBBINGLY HOT BRAWNS and EXTRA MEAT TO CHEW ON.
Too Hot To Handle's producers did not disappoint when they cast these hot guys to grace this reality show.
Starting with Sharron Townsend, a hot hunk from New Jersey who even bragged about his penis while introducing himself at the start of the show.
Of course, you won't miss the sight of David Birtwistle, a fitness and nutrition coach from London, England, and Harry Jowsey from Queensland Australia, the youngest in the pack, who ended up blowing (literally) the money pot with his lady love, Francesca.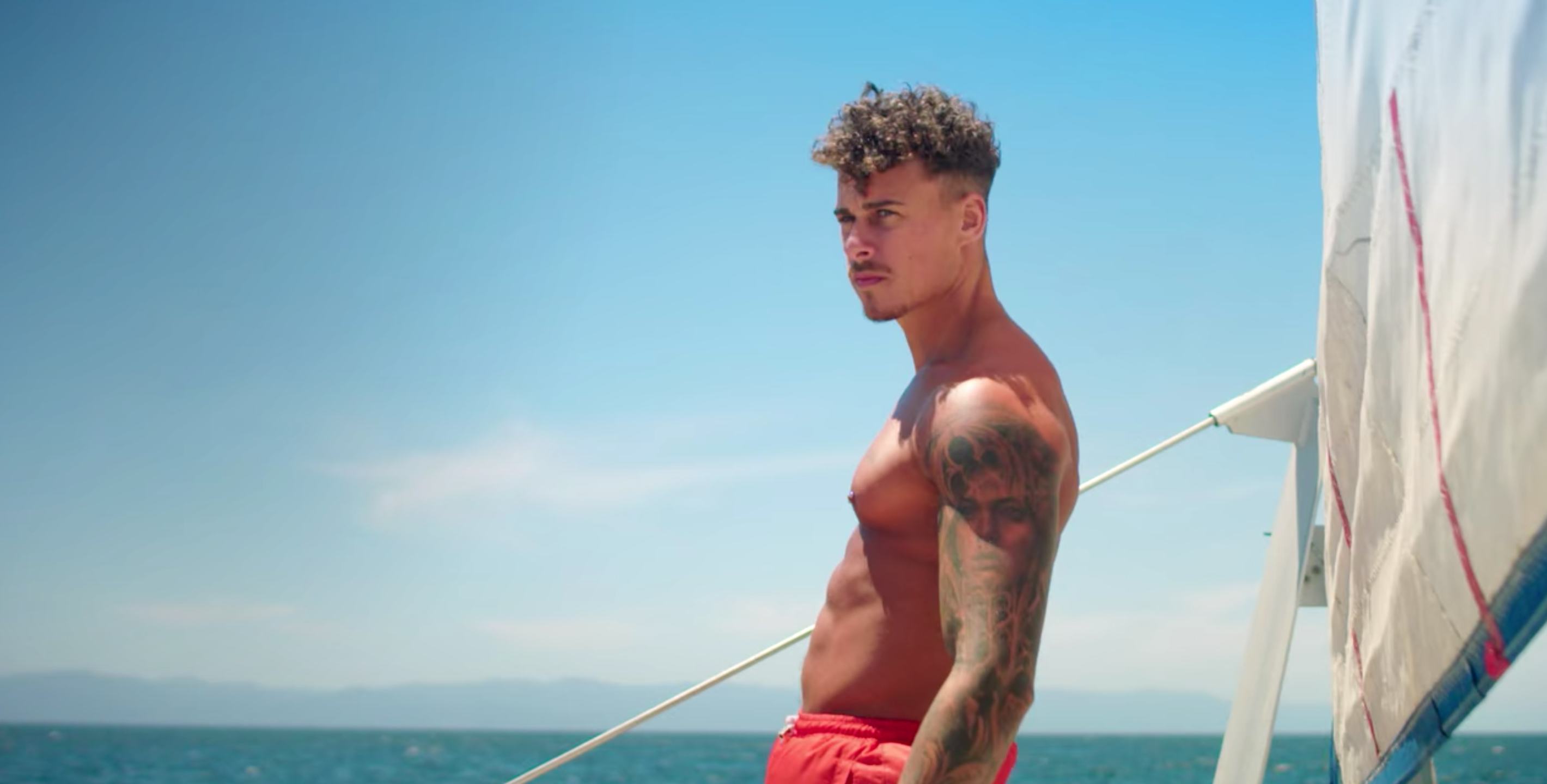 The extra meats to chew on that we're referring to are, Matthew Smith often called The Jesus of the show from Colorado who voluntarily exited upon realizing that he can't find his match, the Accountant of the group who constantly counts the remaining dough on the pot, Kelz Dyke from London, the not so appealing chap Bryce Hirschberg and of course the latecomer geezer who appeared to be successful in making slight waves in the series, Kori Sampson  (who got evicted during the last episode.)
THE CONTESTANTS ARE UNAWARE OF THE "NO SEX" RULE EVEN FROM THE ONSET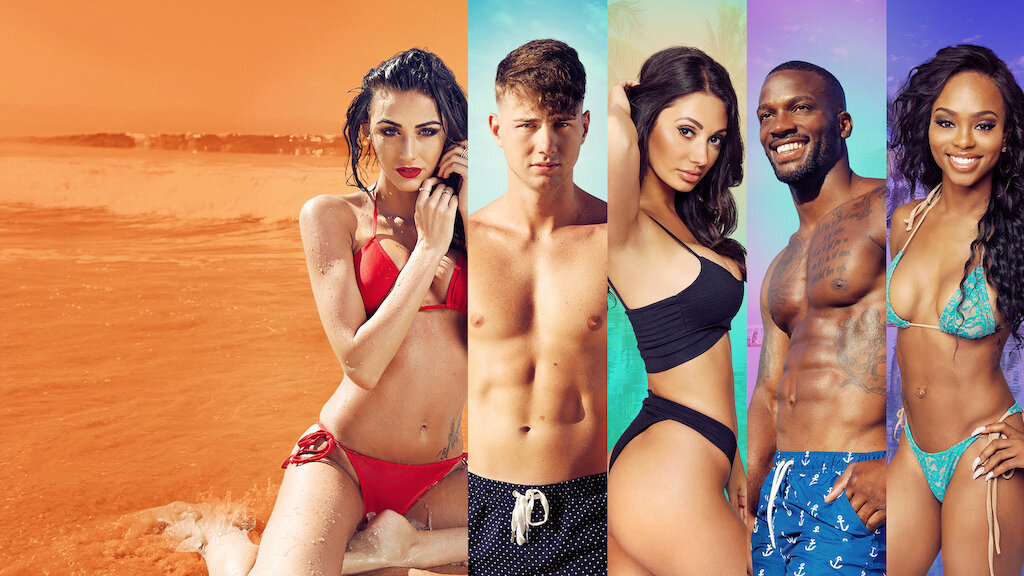 Truth be told, just like any other reality series, some parts of the show were scripted. However, in an interview, contestant Francesca Farago said that they are not aware of the "NO SEX" policy when they were approached by the producers of the show.
As for Farago, the producers just slid into her Instagram DM, to invite her to be part of the show. According to her, during the interview, the only details given were, she must be single, the show will take place in a tropical location and hot singles will also be present.
"When we landed for filming we found out it was going to be more along the lines of a dating show, and I was super excited about that. But the first few days in the villa, we still had no idea really why we were there. And then when the bomb dropped that it was like a self-discovery growth experience, it was kind of a shock" Farago shares on Elle.
LANA IS A BADASS AI WHO KNOWS WHO TO KICK OUT OF HER NO-SEX-ALLOWED-TROPICAL-DUNGEON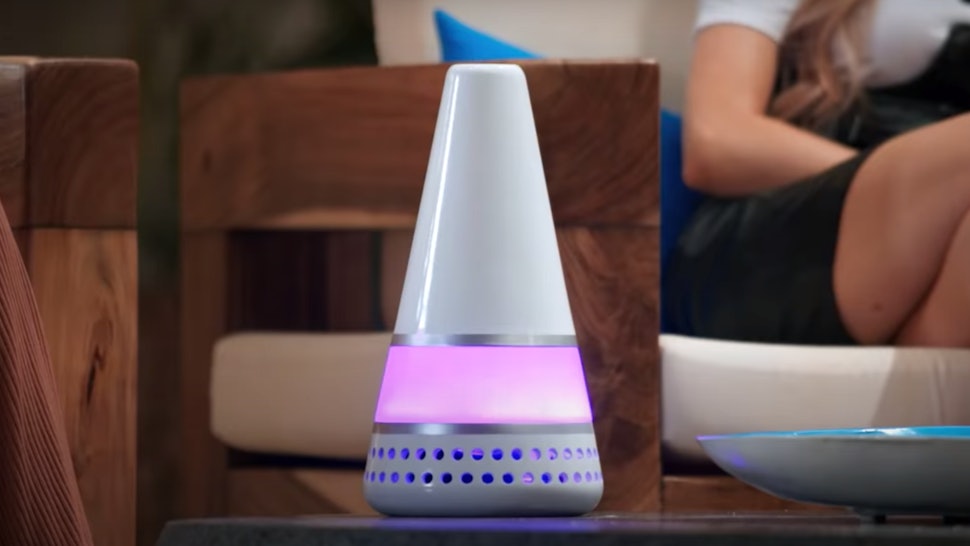 Hello Big Brother, you've got some techy competition here.
Apart from the narration of Desiree Burch. A virtual assistant called Lana keeps the peace and the singletons pants on during the show. She was the one who gives out rewards and announces penalties whenever the contestant does something out of the show's rule book.
However, If ever you'd been wanting to get your hands on that cone-like A.I. it appears that Lana is just a speaker and her voice was just really created for the Netflix show only. Her script was programmed by the producers who watch the contestants' every move and recite back the instructions through the digital device.
THE CONFLICT ROSE AT THE LATER PART OF THE SERIES


After sassy Haley's eviction, the show dropped three new addition in the group, who at first seemed to do vital roles in the series.
Lydia being David's new target, Madison as Matthew's partner, and of course, Kori who stirred the pot so well it caused a minor commotion.
Yup, thought the new girls would wreak havoc in the OG singletons, but nope, it was Kori who admittedly said that he's on the show to play and have fun and not to be partnered with.
ROMANTIC RELATIONSHIPS WERE BUILT DURING THE SHOW – WHO BROKE
 

UP AND WHO'RE STILL TOGETHER?
Talking about scripted plots, Too Hot To Handle ripened good relationships up for picking. Say for example Francesca and Harry who's stayed being together after the cameras stopped reeling. They are even talking about marriage, for chrissakes. The unexpected coupling of Nicole O'Brien and Bryce Hirschberg blossomed right after filming the show though.
However, for #Sharronda, guess the odds and distance were not on their favor as they killed their well-sprung relationship a couple of months after the series has ended filming.
BELIEVE IT OR NOT, THERE'S A LESSON AT THE END OF THIS STRETCHED SERIES.
If there's one thing that you will learn from this far too stretched series, that is the value of (in Lana's tone) DEEPER CONNECTION. Yup, you read that right deeper connection that follows not only in managing libidos and your relationship with your partner but also self-actualization and empowerment that always come along when you realize the essence of your being. Need we say more? We don't think so.
Latest posts by Style MNL staff
(see all)